Machine learning (ML) is perhaps one of the most revolutionary technologies ever developed in the past couple of years. You may not be aware of the fact, but you most likely use machine learning-driven platforms every day. Take YouTube, for example. This platform uses machine learning algorithms to provide user suggestions that cater specifically to the individual. 
Considering the positive feedback about YouTube's recommendations, it's clear that machine learning effectively enhances the platform's performance. This would explain why more and more organizations are starting to take an interest in machine learning and artificial intelligence, or data science in general. 
If you're one of these organizations, keep in mind that you'll have to go through many stages, one of which is when you look for a data science and machine learning platform. Unfortunately, many companies often overlook this step, but that shouldn't be the case for you.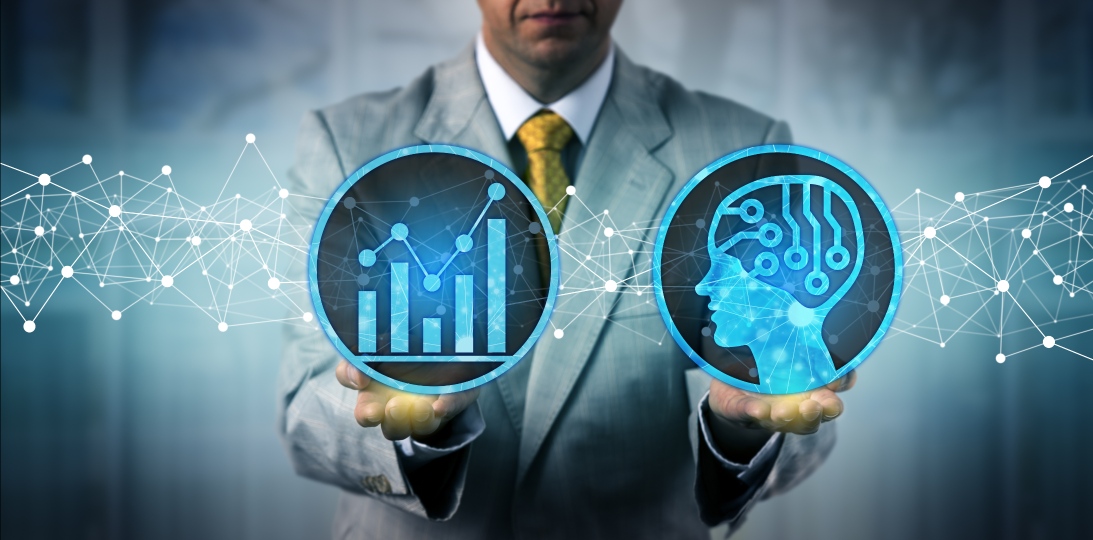 Below are a few considerations when choosing the right platform:
Feature-Rich 
Before anything else, you must remember that you can create a machine learning model from scratch, that is, without a platform. Doing so would take more of your time than necessary. That's why looking for an ML platform is generally one of the first things data scientists will do.
But that also means if you were to use a platform, you might as well choose one that's feature-rich. For your reference, an ML platform must have the following features: 
Data visualization (tables and charts) 

Automation 

Data analytics 

Reporting 

Data handling 
If you're looking for a platform, looking for these features would be a great way to start. One example of a machine learning platform with these features would be CNVRG. Additionally, there are many other features you can look for in a platform, but that's not to say you should choose one with the most features. It largely depends on what type of algorithm you're looking to build.
Ease-Of-Use 
One of the many questions people ask about ML models is if it's possible to develop a model without coding knowledge. If you're wondering about that as well, you can rest assured knowing that it's entirely possible, but only with the right platform. 
Think of it the same way you think of website builders. Originally, you need to have HTML knowledge in order to create a website, but that's all in the past. Nowadays, even those with zero coding knowledge can build a website. 
Of course, not all machine learning and data science platforms are easy to use. Some platforms still require considerable coding knowledge, which is why it's essential to take time choosing the right one. But take note that platforms that are easy to use aren't necessarily the best ones. 
Since these platforms provide pretty much everything you need, your options are often limited to what their platform can offer. That's why if you have a dedicated team of data scientists, it might be best to choose a rather comprehensive platform. That way, you'll have more leeway to customize your models according to your needs. 
Security 
Like any other type of software, machine learning platforms are at risk of cyber attacks and security breaches. Since you'll be using a lot of data that are possibly confidential, the ML platform needs to have solid security. Also, make sure they comply with the industry's security standards. It's also worth looking for a platform that has a backup plan in case of security breaches. In conclusion, you have to consider the security of a platform. 
Open-Source 
Machine learning platforms come in different forms. Some are filled to the brim with features. You'll also encounter platforms that allow you to build ML models without coding knowledge by simply dragging and dropping various elements. But, most importantly, some platforms are open-source, which means users can create their own features and add them to the platform. 
Going for an open-source ML platform would give you more options than usual. Who knows, user-generated features turn out to be more useful than built-in features. 
Price 
Last but not least, you must consider the price of the platform. Ideally, you want to choose a platform with a low price. There are also free platforms, so you can go for them as well. Granted, these usually don't have as many features as premium platforms, but they're still as good as premium platforms overall. Hence, it's generally a good idea to go for free platforms, especially if you're currently tight on budget. 
Conclusion 
There are countless machine learning platforms out there, each of which have its strengths and weaknesses. Some are great because of their open-source mechanics, while others are free yet still boasts excellent performance. 
However, there's no one-size-fits-all when it comes to machine learning. You'll have to consider your plan as well, such as the type of algorithm you're going for and the size of the model. Either way, this guide should be helpful when choosing a data science and machine learning platform.