Developer tab is located on the ribbon just after View tab. In some version of Excel, you will not find this tab. You need to add the developer tab. Here we are going to tell you how to enable excel developer tab for Mac and Windows.
Excel Developer Tab
This developer tab is used to write VBA coding and programming language. While creating excel macros, you must have a developer tab. Before creating macros or writing VBA programming, you need to make sure that you must have developer tab at your ribbon.
How to add Developer Tab in Excel
To add a developer tab in excel, you need to follow these below-listed steps
Process 1:
You need to right click on the ribbon anywhere.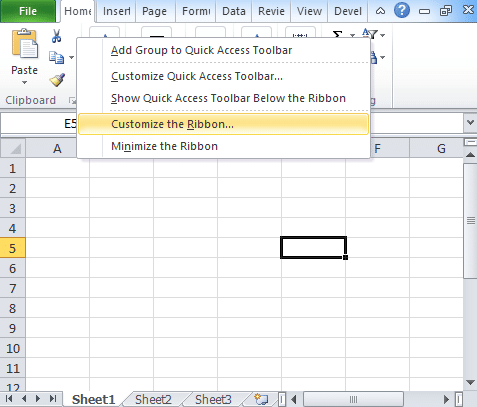 It will show a pop-up window where you have to choose to customize the ribbon option.
In the customize ribbon, at the right side, you need to select Main tabs from the drop-down arrow.
Find the developer option in the Main tabs.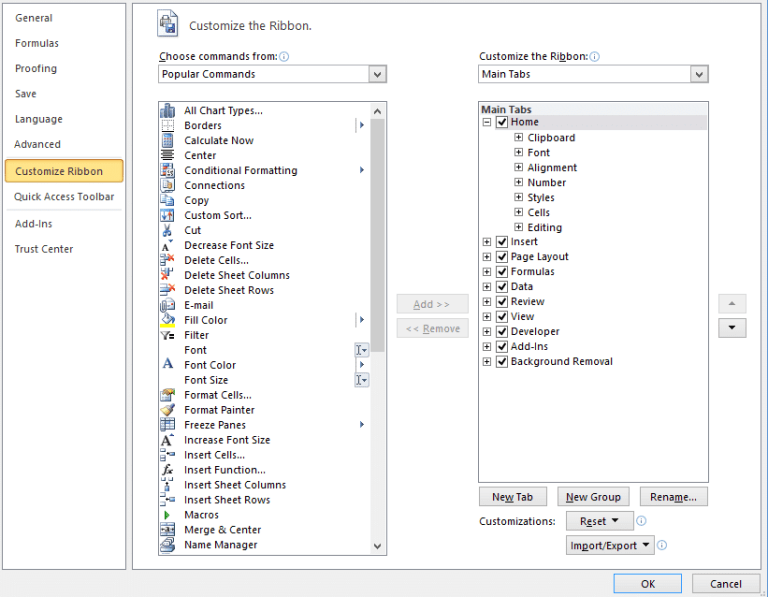 Select the developer check box.
Press on OK button.
You will find Developer tab located just next to the view tab.
Process 2:
Go to the "File" menu.
Click on the file menu and select options icon.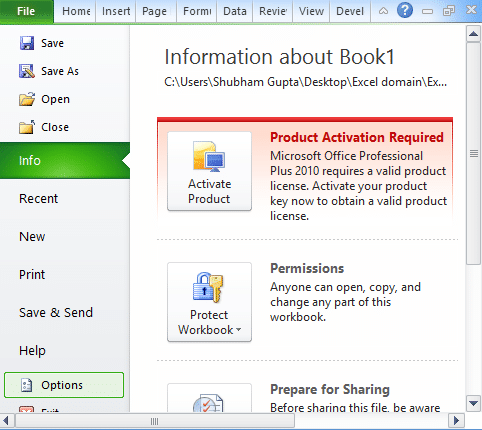 Soon after clicking on the options, you will find another window of excel options.
Click on the customize ribbon.
Mark the checkbox of the developer option.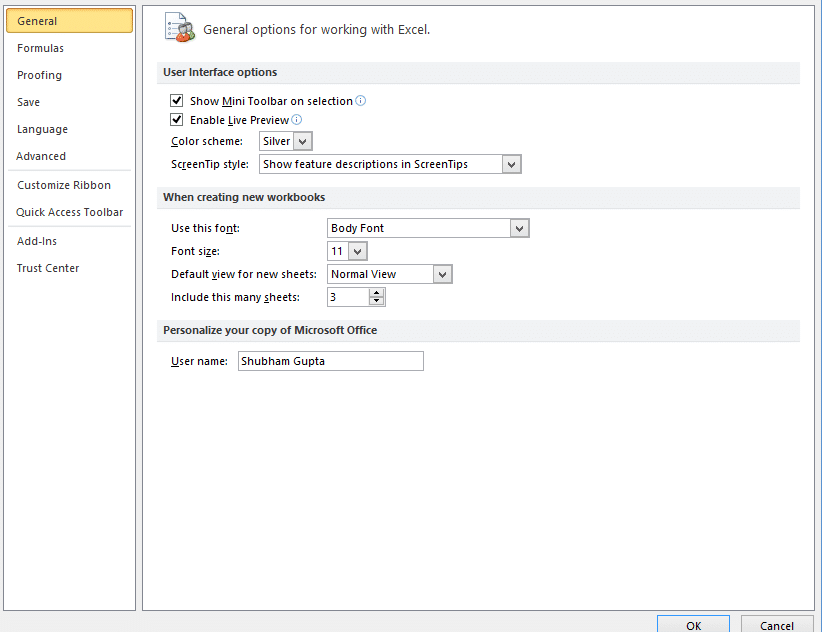 What is the use of Developer Tab?
In many excel versions, you will not find developer tab. In its upgraded version, you can easily take a look on the developer tab at the ribbon. Hence to add developer tab to the ribbon, you need to follow the above process. The main use of the developer tab is:
To write macros
To run XML commands
To use ActiveX controls
To run macros that are recorded
Use to form controls
Can work on Shapesheet (Microsoft Visio)
Make shapes and stencils
To create applications that can be used in Microsoft Office programs.
What functions can you perform with Developer tab?
Code Section:
In this section, you can create a programming language with powerful scripts and actions. It supports both the VB Array and Excel macros that help in running repetitive tasks automatically and let you perform the complicated calculation.
Add-ins:
You can download these excel add-ins from Office store as there is a huge number of excel add-ins available. With these add-ins, you can take advantage of Gantt chart makers, data visualization tools, the stock market, and other programs. You may check everything here about gantt charts.
Control Section:
You can turn your spreadsheet into an interactive form via these form controls. They are amazing for collecting data, sharing information. With the help of this, you can make interaction with the worksheet easier.
XML Tab:
The controls present in this helps you in exporting information in the format. With these controls, you can add extra information about your data.
Controls:
It offers permission or access to use Active X Controls that are used to add interactive tools like combo boxes, radio buttons, and other controls. These interactive controls are required while creating interactive workbooks and excel dashboards.
So if you don't know anything about excel developer tab, then you might not require this tab. If you are aware of it and want to use then go ahead with the process mentioned above