The internet has made our life easier than ever by providing us with several benefits in today's times. Unfortunately, along with the benefits that it offers, the internet is also filled up with several suspicious links and viruses. As a result, cyber-attacks are more common than ever. Globally, the number of attacks per minute is increasing at a very fast speed. This kind of breach emphasizes the tips for cyber security that are required essentially in today's era. While talking about the consequences that businesses face due to a data breach, the monetary losses are way too much. It is a great threat to the reputation of the brand as well.
Let's dive in and understand in a better manner the key to better cyber security: 
Be responsible in the cyber world
It is usually seen that small businesses do not pay enough attention to their cyber security and take this matter carelessly. In this way, it is seen that small businesses frequently come up as easy prey to these cyber attackers. Plan your cyber security in a manner that protects you from every possible threat in the cyber world. There's a lot that you can lose on the internet through these attacks, and staying aware is the best thing you can do to safeguard yourself and your financial health. It takes years for an organization to establish its reputation in the market, and it can be taken away in a few seconds via these attacks.

Strong password practice
Complex passwords are a key strategy for strong cyber security. It is recommended not to use the same passwords for all the platforms as it increases the risk of cyberattacks. The use of unique password combinations, including alphabets and numbers, is considered a safe and secure practice. You can also use a well-rated Password Manager that can manage the passwords of different accounts for you. It can also select better passwords for you that are more secure in the cyber world. Poor password practice has emerged as the easiest loophole for the execution of cyberattacks.
Security with the use of SSL certificates
Security is a massive concern today, especially when dealing with the cyber world. With the use of special SSL or Secure Socket Layer certificates, many large and medium-sized organizations are efficiently managing their cybersecurity. SSL is a digital protocol that secures the in-transit information exchanged between the web browser and the client-server. Through the certificates, the safety of the HTTPS sites is ensured at pocket-friendly prices. Choosing the right SSL certificate is as important as buying and installing one. If you own an eCommerce store with multiple level-one subdomains to be secured, then buying separate single-domain SSL certs for each new subdomain that you add can turn out to be a challenging affair. We recommend you employ the wildcard certificates to safeguard the multiple first-level subdomains such as payments, blogs, product collection pages under the chosen primary domain at half the cost.
An updated system for the win
It is very important to keep your system updated from time to time to prevent hackers from getting into your system. With time, new updates that are better in terms of security are released, and the organization should include them in their systems. These new and better updates make sure that there are no weak spots left for the hackers to get in and execute a data breach. In addition, an update in the system ensures complete and strong overall security.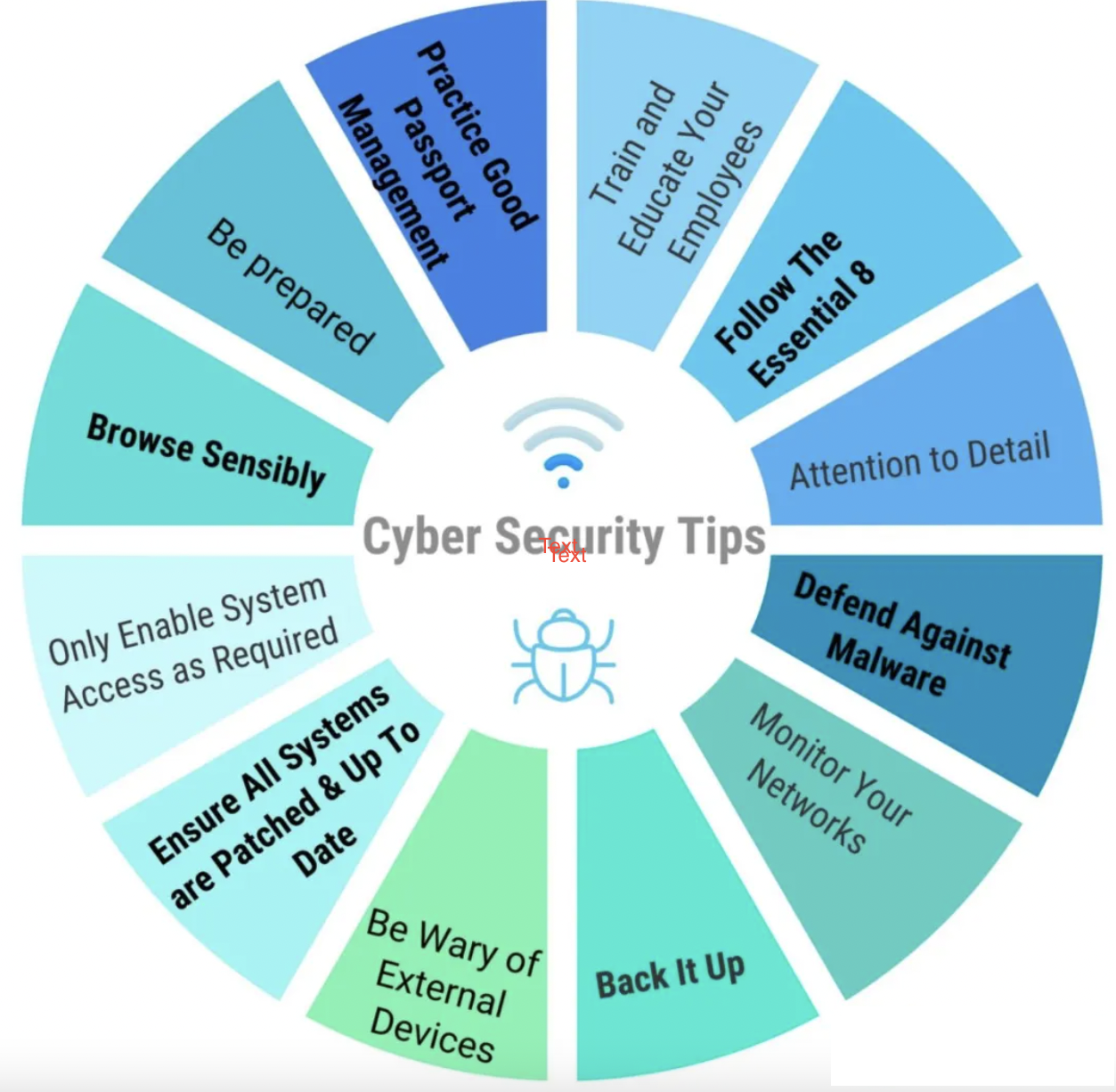 Do not click unnecessarily
Some websites and emails appear suspicious, so do not click on them. Many websites with malicious intentions are present across the internet and are very much capable of causing harm to your entire system. One should even be cautious of the links and emails, including the attachments that can bring down the entire system. You should not directly click on the attachments sent by the unidentified senders that can threaten security.
Multi-Factor authentication for security
Several platforms now provide multi-factor authentication to keep the accounts safer. It ensures that it is just you who can access the system and does not grant permission to the unauthorized user to view the same.
Ensure the physical security of your devices
All the measures mentioned above are really important to keep yourself safe in the digital world. The physical security of the devices is equally important to ensure technical security. It is advised not to leave laptop or mobile devices unattended or to use really strong passwords whenever you are leaving them so. Do not forget to shut the devices off when you complete your operations.
Regular scanning for the detection of virus
A regular, thorough scan should be conducted to detect the virus in the end devices and external storage devices. It is usually observed that these devices are prone to malware that spreads very easily and ruins the entire system. It is therefore mandatory to scan before accessing devices.
Discourage public networks in the organization
It is usually seen that the employees of the organization connect to the public network which can steal away the information of the organization. The public networks are not secure enough and are used by a large number of people. Therefore, safe practices must be promoted in the organization where every employee should be trained not to use public networks or to use VPN whenever doing so. Furthermore, using a proxy can help enhance cyber security by routing internet traffic through a different server and encrypting sensitive data. There are several reliable and free proxy lists available online, providing a cost-effective solution for organizations to improve their online security.
Regular backup
Having a backup can serve as a backbone for ensuring security. While discussing the tips for cyber security, it is important to create a functional backup that can save you in times of chaos. It helps you even at later stages when there is an attack already executed by the attackers.
Conclusion
In a world where one click can cost you millions, it is important to pay complete attention to cyber security and train the employees of your organization towards the same. All the practices mentioned above, including the use of SSL certificates, good password practices, regular updates, and clicking responsibly, are important to protect yourself in the digital world. A careful balance of these measures can help you establish a good system in which security in abundance makes your operations smooth.