Earning online is not a big deal now with safety and security. The article will make you able to earn money online without any investment. After this article reading, you will be an entrepreneur and can make money online with your skills ( they should be legal ). After this information, you will be self-employed and can earn online securely and increase your income as well.
Unemployment has become the biggest global issue, jobs less and the labor force or worker ratios are becoming higher day by day. This is the worst thing facing all governments in the world. The employment is becoming slogans of every single youth. Many developed countries doing a lot of work and efforts for this issue on an emergency basis. Undeveloped countries still not taking it seriously most of them are belongs to Asia and Africa.
Online earning without any upfront or investment
In spite of all these things, there is a light for them who have nothing to invest and have a lack of interest in the investment with someone or somewhere because of fear of loss of money and self-security guaranty. But still of this freelancing is a very good platform and place for skilled and literate persons to make money online without any investment. It is also called outsourcing.
Freelancing or outsourcing is the best online way to make money. If you own something and have affiliation with any brand or Network. More elaborately, freelancing or outsourcing is a method or way in which you provide your services to others in terms of money or play a role in any deals with two persons and parties or get the commission for this.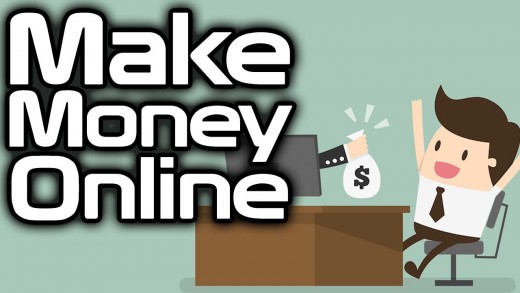 Earn money online by following 24 skills
Before Staring this you should clear your self that, this is not the instantly way of earning and not a reliable source of income, but it depends on your self, skills, patience, and hard work. You have to identify that, what type of knowledge or skills do you having, which you can utilize to earn online money.
Ask your self first and analyze it. You should be competent in it. Because there may be much better freelancers than you that can exist in the market. So, the quality and competence and unique skills, and professionalism is the first requirement to enter in the online freelancing market.
This is not specific, which skills you have to be. Any skill you have you can earn from it. If you have these following kinds of skills of many you can earn online.
Online earning with top 24 skills
Academic writing
Article Writing
Thesis Writing
Data entry
Resume writing
Letter writing
Application writing
Research Report writing
Analysis report writing
SEO(SEARCH ENGINE OPTIMIZATION)
Content writing
Blogs writing
Knowledge of any type of Graphic software (Basic, Intermediate and Advanced level)
Picture Editing (like cropping, resizing, etc)
PhotoGraphy
Audio and Video Editing and making or modifying
Logo Designing (2 D & 3 D)
Any type of Animation making
Audio and Video Editing
Scriptwriting
E-book writing
Affiliation marketing
Digital Marketing
Reviews writing and much are ways, skills, and methods there to make money.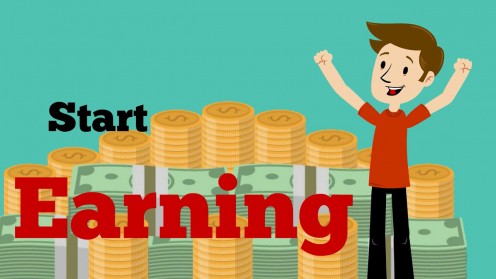 PLATE FORMS FOR EARNING ONLINE
There is a bundle of website and plates form for the Freelander. You just have to go there and register your self there offer your services of your any skill and get the money against their services. Such as Freelance, Fiverr, Upwork. LinkedIn. They are most famous for this purpose. By Social Media like Facebook, Youtube, you may increase your income and market your skills and products freely or paid.
But this is not the only and best plate form for you to earn. For the best and continuity in your income and clients, you have to chose that plate form which is made for this purpose, Hub pages, and Fiverr, Upwork and freelance, LinkedIn is the best example of it. You have to make bids and gigs and write on writing jobs provider or article website or plate forms to get clients and money against your services and skills.

Intellectual Requirement and Restrictions

For freelancing, outsourcing, and writing jobs you should keep some basic and most important rules for this.
NO Plagiarism
No Copy Paste
No Rephrasing
No Piracy
All your work should be 100% original and updated. You should be an Entrepreneur and Innovative in your ideas and skill or field or subject. If you do plagiarism and copy-paste you can get caught easily. And it will hurt your goodwill and PR. You have to be innovative in your work for the best response and more income.
online earning and more clients you should follow the following methods:
Responding fastly
Delivery on time
Clients Satisfaction
Economical budget (In biding and making gigs)
Showing portfolio or previous work (in biding and making gigs)
Minimum time offering for project delivery
For an online business, freelancing, and outsourcing, you must have the Following Facilities and payment gateways to send receive money online fastly, securely and clients' satisfaction and for your easiness and for to trust-building on each other and to make legal deals and avoid to any illegal activity. These are:
E-Mail ID
Bank Account
Mobile Phone Number (And Proof, that you are human and over 18 (like as ID card etc)
Note
Payoneer, Paypal, Payza, Google pay, Amazon Pay, Skrill, Stripe, Wepay and many others ( You have to have an account from someone of them)(Paypal is Recommended)