WordPress Tutorials: WordPress-Delete Category
Now we will learn about how to delete a category in WordPress.
The following steps show how to delete a category.
Step-1: Click on Posts → Categories in WordPress.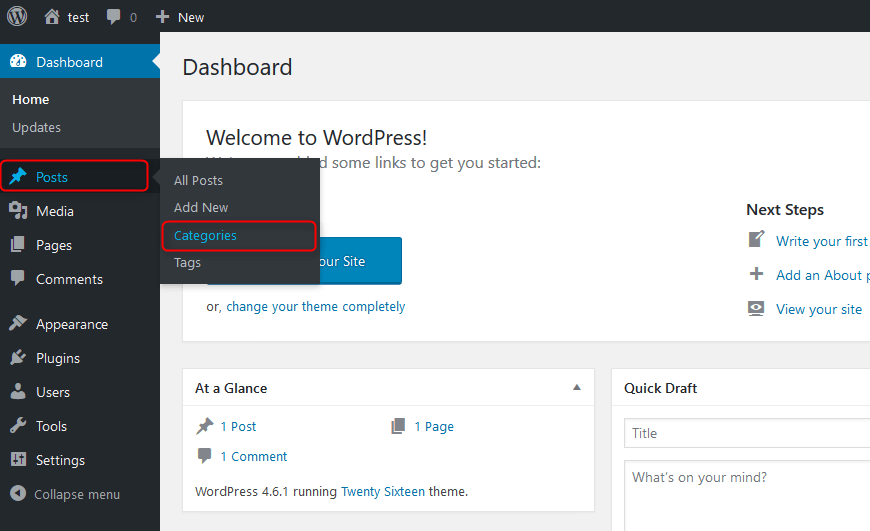 Step-2: Delete the category that you want to delete. Move your cursor over that category, few options will appear. Select the delete option to delete that category.
After you press the delete button, a message will pop-up asking for confirmation to delete the particular category.
Select OK to permanently delete that category.