WordPress Tutorials: WordPress-Install Plugins
Now, we will study how to install plugins in WordPress. It is really easy to install plugins. All the plugins are free to download; the only condition is that a plugin must be in the WordPress directory.
The following are the simple steps to Install Plugins in WordPress.
Step-1: Click on Plugins → Add New in WordPress.
Step-2: Enter the name of the required plugin in the search box. A list of plugins that are relevant to the plugins' name will get displayed.
Select the required plugin that you want to install and use. Press the install now button to install the plugin.
Step-3: The plugin will start downloading and then automatically installs it.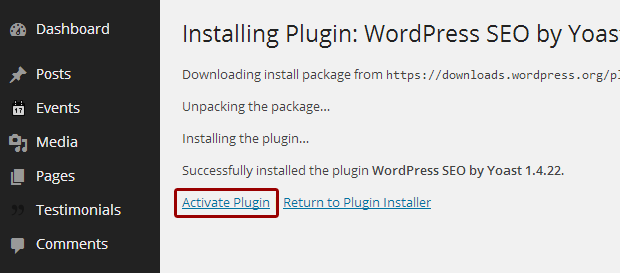 Step-4: Then press Activate Plugin to activate the plugin. Once the plugin is activated you will view that plugin on the plugin page.