WordPress Tutorials: WordPress-Delete Pages
Now we will learn how to delete a page in WordPress. It is good to delete unnecessary and waste pages from your WordPress.
The following steps will show you how to do this.
Step-1: Click on Pages → All Pages in WordPress.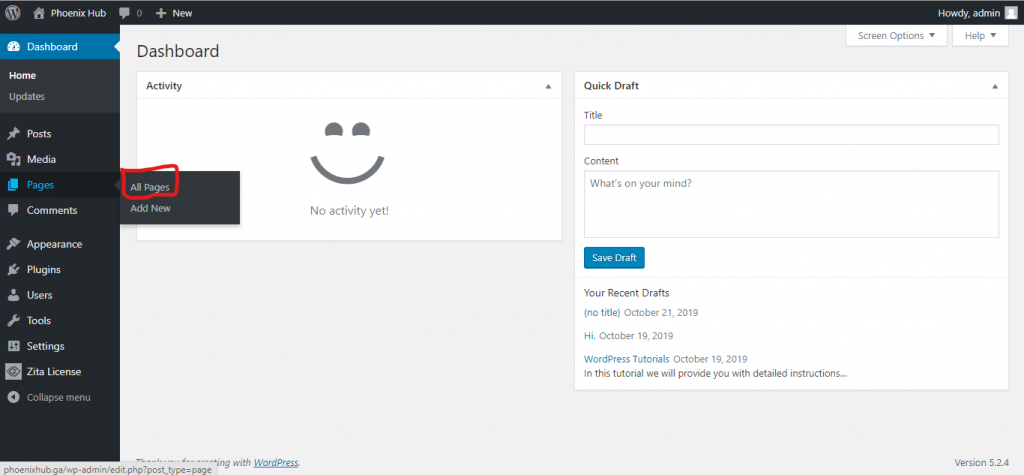 Step-2: Hover Over the page that you want to delete. Press the trash button to permanently delete that page from WordPress.
Step-3: The following notification will pop-up.
You can also undo this action by pressing the undo button in the confirmation message.