WordPress Tutorials:
WordPress Comments:
WordPress-Add Comments
Now, we will learn to Add Comments in WordPress. Adding comments allows your visitors to have a discussion with you. Comments are approved by the admin and then posted to be discussed further.
The following are the steps to add comments to your blog posts.
Step-1: Click on Pages → All Pages in WordPress.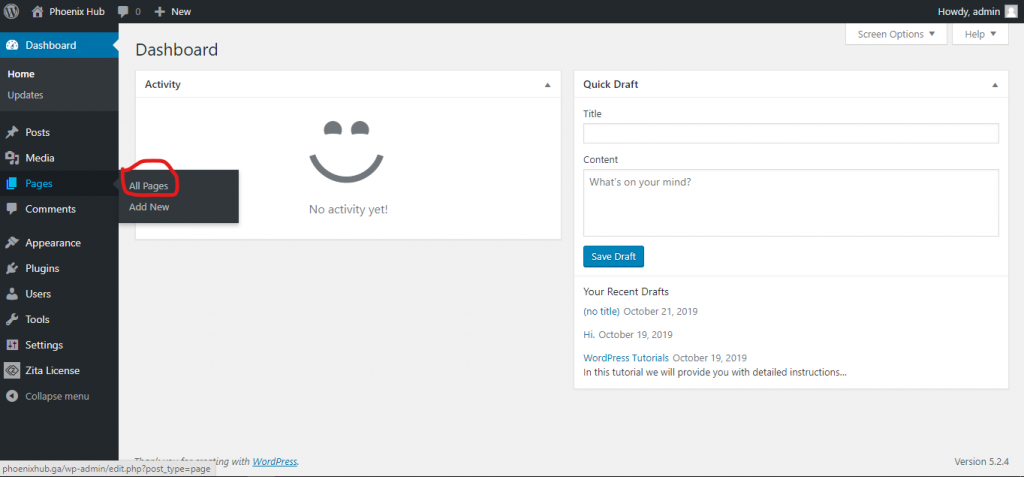 Step-2: The pages screen will be displayed. Click on a post.
Step-3: The edit page will open. There is a discussion option in the very right sidebar of the page. click and select it.
Step-4: Now your the comments box for this page is available. You can view it by pressing the preview button. It looks like this.
In the comment section, you can add comments by clicking the post comment button. Then press saves a draft or publish option to save your progress.