WordPress Tutorials: WordPress-Dashboard
The very first screen that appears after you log's in will be the WordPress Dashboard, which will display the overview of your website. It's built to give you an overview of your entire website.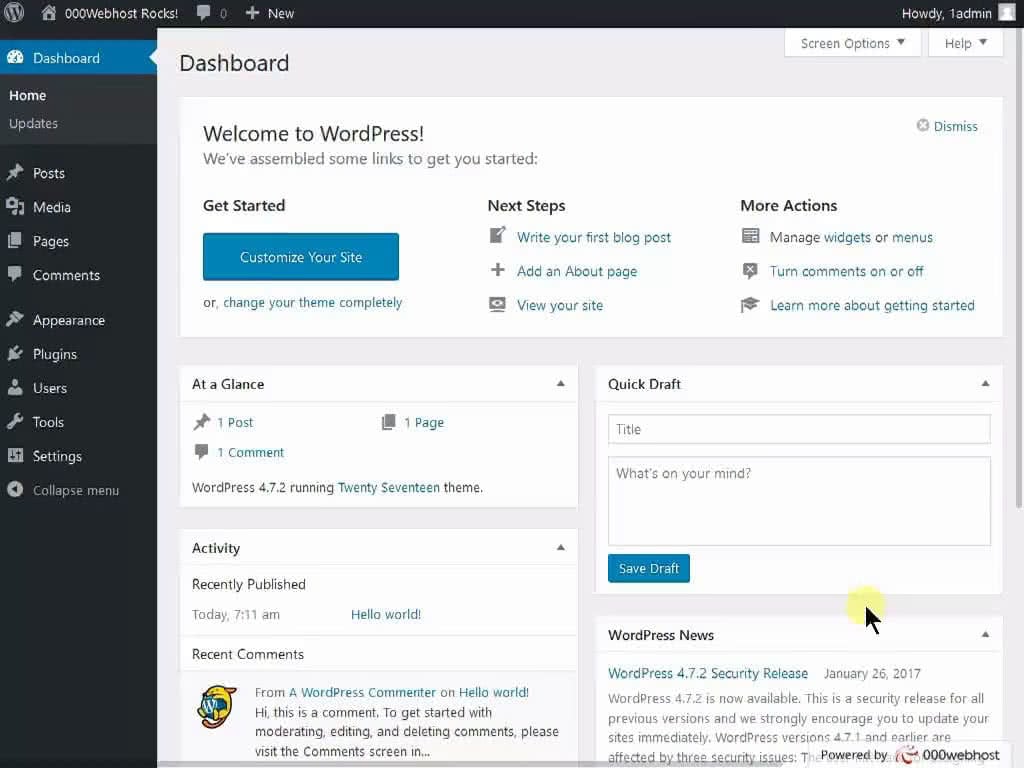 Dashboard Menu
The WordPress Navigation Menu is on the left side of the Dashboard. It contains links to all administrative screens of WordPress. If you hover over a menu item, a submenu with additional items will be displayed.
Admin Bar
An Admin Bar at the top of the page. It contains links to the most commonly used administrative functions and resources. For example, if you hover over your website's name, you will get a link to the public view of your site. It also displays simple notifications like updates and new comments count.
Dashboard Widgets:
At A Glance
This box will tell you how many posts, pages, and comments you have. It also shows the WordPress version and theme you are running.
Quick Draft
Entering content into this box will start a new blog post. However, you cannot publish one from here as this box is only for taking blog posts ideas for you to come back to later.
Activity
The activity box gives you a bit more information about your latest posts and comments. It shows the status of all comments and a shortlist of the most recent comments.
WordPress News
This module displays the latest WordPress news.
Each of these windows has little arrows that you can use to quickly hide the box. You can also drag and drop them to different positions.