WordPress Tutorials: WordPress-Edit Comments
Here, we will learn about how to Edit comments in WordPress. Editing comments can be done only by the admin.
The following are the steps to Edit Comments in WordPress.
Step-1: Click on Comments in WordPress.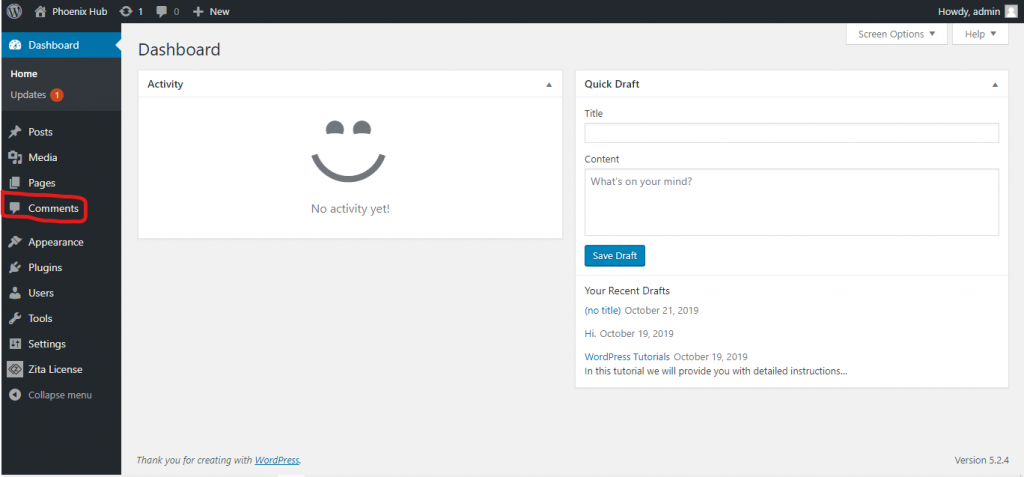 Step-2: The comment page will open. Hover over any of the comments. Some options will appear. Select edit one.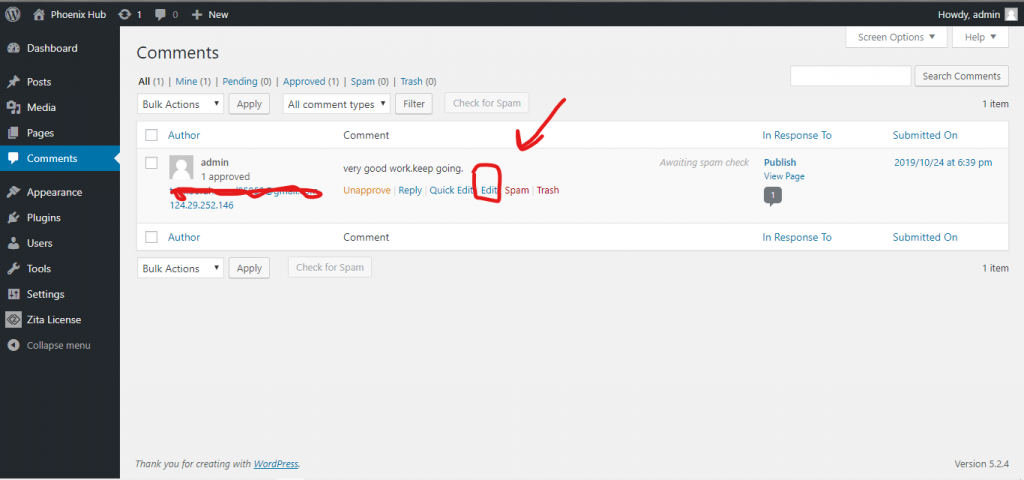 Step-3: The edit page will open. After making changes to the comment, press the update button to save your changes.
Here you can edit the name, e-mail, URL or the comment from the comment box. Your comment will be edited.