WordPress Tutorials: WordPress-Reset Password
Now, we will learn how to reset passwords in WordPress. We have two methods of resetting passwords in WordPress −
Let's look at how to set passwords through the User section.
Step-1: Login to your WordPress admin panel and click on Users → All Users from the dashboard.
Step-2: Here, select the one you want to reset the password of and click on edit.
Step-3: The edit page will open if you click the edit option. Scroll down and you will find the following block i.e Account Management.
Step-4: Press the Generate Password button, write the new password and then press the Update profile button to save.
Now let's look into resetting your password using Lost your password section.
Step-5: In this page, you can type in your new password that must contain 7 characters. Once you are done with setting your new password click on Update Profile.
Step-5.1: When you try logging into your WordPress admin panel, you forget your password and need to reset it, you get the following message on the page.
Step-5.2: Click on Lost your password? The following page appears. Update your e-mail and say Get New Password.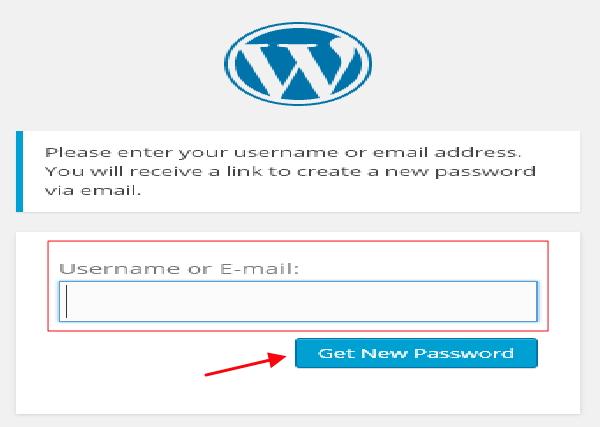 Step-5.3: After you click, you get a message saying a Link has been sent to the e-mail address you provided.
Step-5.4: Go to your e-mail and open the (WordPress Site) Password Reset mail and click on the link that is provided.
Step-5.5: Type your new password, confirm again if required and then click on Reset Password.